San Antonio, Texas is a popular destination for tourists of all kinds.
Whether you are single, a couple, or a family, or a group, this central Texas city offers everything you could want for a long vacation or a weekend getaway or a day trip. Because San Antonio is in such an accessible location in Texas and along the heavily travelled Interstate 10, the most popular tourist attractions, such as Sea World, Fiesta Texas, The Alamo, the San Antonio zoo, and the famous River Walk, can be very crowded on holidays, weekends, and in the summer time. This article is for people who prefer a more off-the-beaten-path experience. Of course, you can always avoid crowds by visiting on weekdays and in less popular months, but be sure to check that they are open before heading out. Also, thanks to the pandemic, be aware that not every restaurant and bar survived the lock down. Google to the rescue!
amzn_assoc_ad_type = "banner"; amzn_assoc_marketplace = "amazon"; amzn_assoc_region = "US"; amzn_assoc_placement = "assoc_banner_placement_default"; amzn_assoc_campaigns = "primeday"; amzn_assoc_banner_type = "category"; amzn_assoc_isresponsive = "true"; amzn_assoc_banner_id = "0SKHJN51D9Q2PXJ94P02"; amzn_assoc_tracking_id = "blueskiesandg-20"; amzn_assoc_linkid = "92ce3dcb297ac3e5aa4c3d6f99c804c2";
//z-na.amazon-adsystem.com/widgets/q?ServiceVersion=20070822&Operation=GetScript&ID=OneJS&WS=1
On a recent trip, we made frequent use of all the features of Google Maps and were able to have a much better experience than when we went to San Antonio years ago with the kids in tow. Without Google we had a frustrating time because of the fact that parking is scarce in downtown SA so even if you know where you want to go you can't always park near that location. Also we discovered that you really need a map of the River Walk or you can spend much time searching for the perfect place to eat. If you are the adventurous type who enjoys not having a plan and is happy to try whatever restaurant you are close to when your stomach starts growling, then you will be fine. Our family is the 'we have no plan' type, but also the 'very picky and limited taste' type. On that trip we had all the kids except the oldest, and were pushing my daughter's wheelchair. It was a stressful day to say the least. Typical family vacation!
Let's get to the point of this article.
Even thought we both like walking along the river, neither my husband nor I have much patience for browsing souvenir shops or eating in crowded restaurants along the River Walk, so I decided to pick a hotel that was not right in the middle of the action. I chose the Best Western Alamo Suites. It doesn't look like much in the photos, and it's definitely an older hotel, but it turned out to be a great location and the PARKING IS FREE, unlike many other downtown hotels. We had room 320 and even though it had a slight moldy smell in the a/c unit, I would stay in that room again if we were going to go visit downtown.
We tend to stay in Best Western hotels in order to get the points and free nights and because we are usually satisfied with the quality for the price. They are pretty consistently clean and have comfortable beds and nice bathrooms. The 'free' breakfast has been greatly reduced during the pandemic, but I think it's like that everywhere. That said, be sure to read the reviews for any problems and check to see if they are undergoing renovation.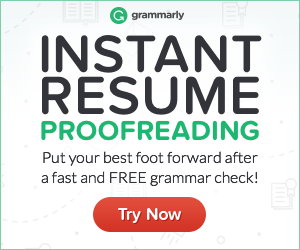 Google has so much information
After I chose the hotel, I was looking around on Google maps to see what the area was like and I noticed that the River Walk actually flows through that residential area and that there were some historic mansions and trendy shops and restaurants nearby. I also saw a very cool old bridge, The Arsenal Bridge, that I wanted to see, so we went to explore the area and drove around looking at the beautiful mansions and searching for a place to park. At first we only saw No Parking signs, but lo and behold, we found a place that said 2 Hour parking along the curb and there was plenty of space even though it was a Saturday!
If you examine the map above, you will see that the main downtown area and most of the famous tourist attractions like the Alamo are to the north of this point. In the photo below you can see that it is your typical downtown zone, but with many historical sites. The River Walk runs through and around certain blocks. The neighborhood where we parked, that is on the map above is located slightly outside that zone. The small area has several names to describe specific zones and features including The Arsenal, King William and Southtown.
A few tips before you leave your car
As soon as I got out of the car, I felt myself getting excited! Were we really going to get to walk along the river this easily? The park is full of beautiful trees and is the site of some former buildings, with the remains of part of their foundations. There is a walkway on both of sides of the river and you can make a loop to come back to your vehicle because there is a bridge over the dam that is around the bend. So either walk across the Arsenal bridge and then walk on the west side of the river or stay on the side by the parking area and go north until you come to the dam at Nueva street and come back. Or you can also keep going all the way into town. But don't forget that parking is only allowed for TWO HOURS. Don't get towed! There is much more to be explored in this area. This article is just to get you started.
https://showcase.shareasale.com/shareASale_liveWidget_loader.js?dt=07122021180843
shrsl_ShareASale_liveWid_Init(43222, 2860363, 'shrsl_ShareASale_liveWid_product12_populate');
Bring your phone or camera!
Along our walk we passed the Noble Inns hotel, the Agave Apartments and the Hyatt Place hotel on one side of the river, and on the other side, the famous H.E.B. grocery headquarters now located in what used to be a United States Arsenal. The walk along the concrete sidewalk was tranquil and clean and shaded by multiple trees of all kinds. I really enjoyed the large crepe myrtles and bald cypress trees. There were a few kayakers and runners, a few families, and several couples like ourselves enjoying the peace and beauty.
We got hungry after our walk!
After our walk we were ready for some lunch. A Google maps search for Mexican restaurants lead us to Rosarios Southtown. We circled the block a few times and couldn't find a place to park so we decided to order online and pick it up curbside. This plan worked out great and we were able to enjoy our yummy enchiladas, fajitas, and nachos in our hotel room, along with some very delicious frozen margaritas. Yes, we stuffed ourselves! The high carb meal pretty much knocked us out so we spent the rest of our afternoon watching TV in bed and napping. Later we decided to go drive around downtown and try walking around that area, but the traffic was too much for these two country folk. We abandoned the plan and grabbed some Ranch Water and snacks from the HEB market and went back to our quiet hotel to chill some more.
Hiking on dirt trails is our favorite
We also visited Government Canyon State Natural Area twice on this trip. This is a very cool place, with lots of trails. It's about a 25 minute drive from downtown , so you might want to stay in a hotel closer to the park if that is your main destination. They do fill up on weekends so they advise making a reservation online. Be sure to bring a hat, water, walking shoes, and grab a map because you do NOT want to get lost out there. Also, they don't recommend hiking there in the afternoon in the summer months as it can be dangerously hot.
https://showcase.shareasale.com/shareASale_liveWidget_loader.js?dt=07122021180604
shrsl_ShareASale_liveWid_Init(43575, 2860363, 'shrsl_ShareASale_liveWid_leaderBoard_populate');
I hope you found this helpful! Drop me a line if you liked it. Happy traveling!