Everything You Wanted to Know about Low Earth Orbit Satellites such as Starlink
The internet has become an essential part of modern life, whether we like it or not. It is difficult to participate in society without access to internet services. However, for many people living or traveling in remote or rural areas, internet access can be a challenge.
This is where LEO satellites such as Elon Musk's Starlink, a satellite internet constellation being developed by SpaceX, can help.
LEOs race around the earth at the amazing speed of 95 minutes per orbit! The plan is to deploy thousands of these small satellites which hand off their connection to the next one in the 'constellation' group so they continuously provide service.
Starlink is a network of small satellites that are placed in low Earth orbit, which is much closer to the planet than traditional communication satellites. This allows for faster internet speeds and lower latency, meaning less delay in communication. The satellites are also much cheaper to launch and maintain than traditional satellites, making it possible to bring internet access to remote areas that were previously too costly to connect.
The Starlink network is still in the process of being built, but it has already launched over 2,300 satellites into orbit, and the company plans to eventually launch tens of thousands more. Once the network is complete, anyone with a Starlink terminal (a small dish that connects to the satellites) will be able to access high-speed internet from anywhere on the planet.
Besides being helpful for backpackers or campers or back country rescue crews, Starlink has the potential to change the world in a number of ways. In areas without access to reliable internet, Starlink could open up opportunities for education and economic growth. It could also be a game-changer for industries like aviation and shipping, which rely on internet connectivity to communicate with their vehicles and manage their operations.
LEOs will provide much faster transmission of data and information. Financial markets, such as Wall Street, is one industry that seeks this superfast data. They are willing to spend millions to gain milliseconds of speed in order to improve their ability to win in the market which is now controlled by computers. It can also improve communication with ships and aircrafts. Starlink will revolutionize the world in many ways. https://isp.page/news/the-impact-of-starlink-on-global-trade-and-commerce/
While the Starlink constellation is primarily focused on providing internet access, it could have important implications for national security and defense as well. For example, the network could be used to provide secure and reliable communication channels for military operations and other national security functions.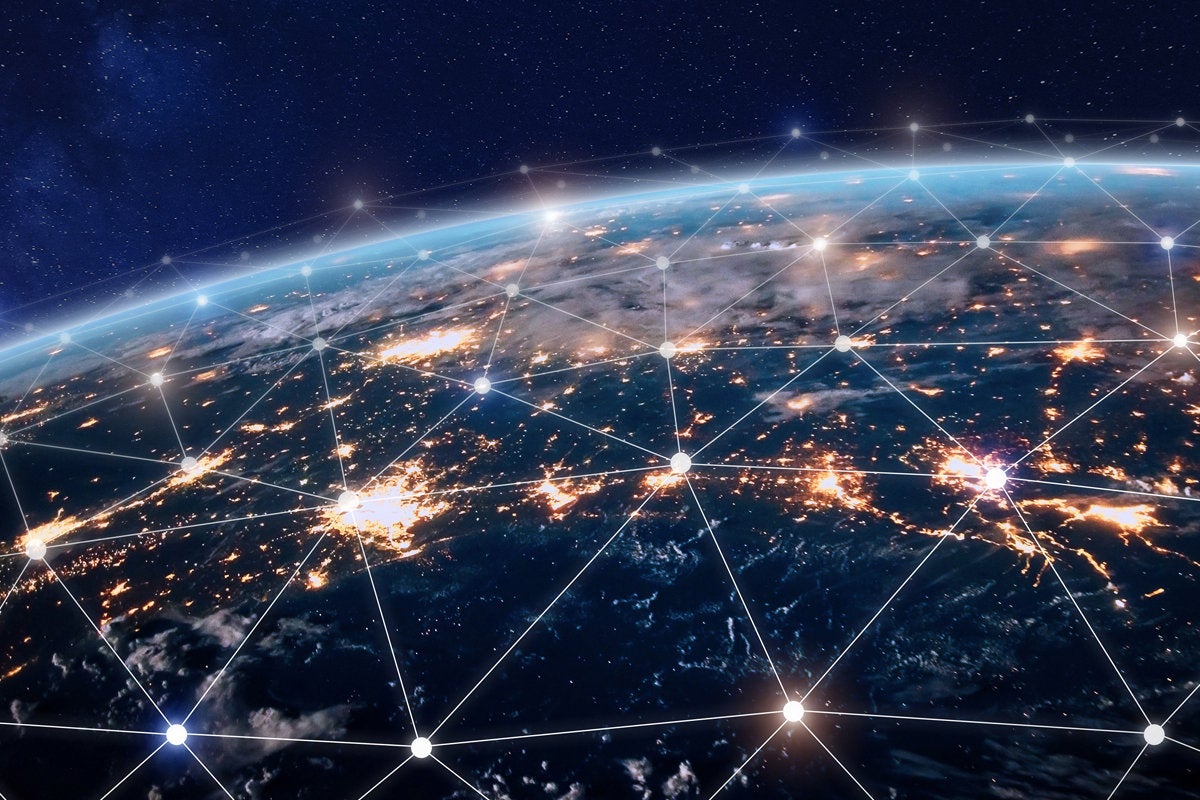 Traditional internet infrastructure, such as cell towers and fiber optic cables, can be vulnerable to cyberattacks and physical disruptions, such as natural disasters or sabotage. Satellite-based internet infrastructure, such as Starlink, could be less vulnerable to some of these types of disruptions. That being said, satellite-based internet infrastructure also has its own unique challenges and vulnerabilities, such as potential interference from weather events and space debris.
Competitors
Starlink has by far the most satellites already in space, with thousands more planned. But there are other companies working to provide LEOs. These include UK-based OneWeb , Amazon's Project Kuiper, and Canada's Telesat. One can see why since LEOs stand to be a multi-billion industry.
Controversies
Despite these advantages, there are concerns about the impact that Starlink could have on space such as by creating space 'congestion' and hindering astronomical observations. The large number of satellites in orbit could make it more difficult to observe the night sky, and the satellites themselves could become hazards for other spacecraft. SpaceX is working to address these concerns by designing its satellites to be less reflective and by implementing measures to remove them from orbit once they reach the end of their lifespan. "SpaceX has signed an agreement(Opens in a new window) with the US National Science Foundation (NSF) that promises to help prevent its Starlink satellite internet system from interfering with the field of astronomy." There is also concern by satellite TV provider Dish network that Starlink will affect their own transmissions and by the International Dark Sky Association that too many satellites will light up the night. They have filed lawsuits against Starlink.
What about privacy?
Although Elon Musk seems to think that Starlink will be a gift to humanity, others are concerned that such a large number of satellites doing what they are designed to do, provide worldwide, continuous internet connection, will mean the end of privacy and even freedom. How will this new connectivity require the public to give up their rights in the name of convenience, 'democracy', 'fraud prevention', public health, education, etc? Do we really want a satellite web wrapping us up so that there is nowhere left to hide from Big Brother? Some think that Starlink will eventually connect to Musk's Neuralink, a brain implant that will connect to a computer and is being developed to help those with neurological impairments. You can see where this could lead.
The smart grid will be greatly strengthened by these LEOs. Lack of internet connectivity will become a thing of the past, which means that connecting every house, car, phone, job, appliance, medical device, and computer to the smart grid will be easy, and most likely, required by climate laws. Those who do not connect, will not be part of society.
In summary, while Starlink LEOs are currently enjoying a nerd fanboy popularity with each SpaceX launch, the future could tell a different story. Stay tuned.
Price
Starlink is currently priced for early-adopters, not the people who are worried about the price of groceries. According to https://www.starlink.com/, Starlink costs $120 a month and the stationary equipment will set you back $599. If you want hardware that works while you are in motion, as in while in an RV or vehicle, you will pay a pretty penny of $2,500 for that hardware and the monthly fee is $150.