I've always wanted to find a way to monetize my blog and I have looked into it before. Due to limited time, I was not able to figure out all the ins and outs of how it works. However I've been super focused the past two weeks and I have made a ton of progress and learned a bunch of new skills and information about social media marketing, etc.
For instance, I never understood Pinterest or the point of it, but after listening to some marketing podcasts, I see the value and I am now using Pinterest to drive traffic here.
I also learned how to use Canva to make graphics and I signed up for several affiliate companies. I am still learning so bear with me.
The affiliate thing has been interesting. I was turned down by a few and accepted by others.
I joined ShareASale that offers multiple companies. I contacted Thrift Books by email to sign up with them because I really like their company and products. I like any company that can compete with Amazon and do well!
(Both of those links are affiliate links. I am required to disclose that I will earn a commission if you purchase anything from Thrift Books or sign up for ShareASale.)
I was recently approved for Grammerly . Here is an example of one of their links.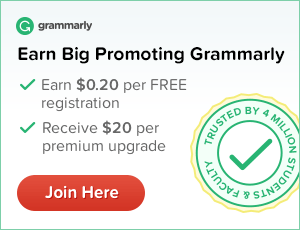 Sharesale offers lots of different companies. It's pretty easy to get started. Don't be intimidated by the signup process. Many companies do automatic approval.

Shop $1 Flip-Flops at Dollar Tree!
L.A.'s Totally Awesome Grill & Oven Cleaner, 40 oz. Bottles – $1.00
from:
DollarTree
I also joined Cj.com, formerly Commission Junction, because I wanted to represent a particular company. This affiliate network seems very good. I was approved through CJ for a health products company that I really like, Life Extension.
I have just been approved for PersonalLabs which is a new to me company that provides medical testing. Links below.
I will continue adding new links to this blog as I try out new companies.
Please pray for me as I try to honor and glorify God while learning how to build a website that produces income. At this time I am still clarifying my 'brand' so things may change over time.
What comes to mind when you think of my blog? Who would you consider my target audience based on what you read here? How can I improve?
I appreciate everyone who takes the time to read my posts and listen to my podcast. I hope to record one this weekend. My latest one https://anchor.fm/blueskiesandgreenpastures/episodes/Living-with-Lissencephaly-Miller-Dieker-Syndrome-Ep-31-e127mso has been popular. If you want to follow me on Pinterest my account there is https://www.pinterest.com/paulakadams/ . If you get a chance, click on www.blueskiesandgreenpastures.com and let me know what you think of the site in general. And I'd love your thoughts on my new header.
Patreon is another option for creators to use to get paid for their work. If you'd like to support me, click the link!
https://www.patreon.com/Blueskiesandgreenpastures
Become a Patron!
https://c6.patreon.com/becomePatronButton.bundle.js
Thank you! Happy weekend!